Amanda Hobbs-Eversole
Marketing Director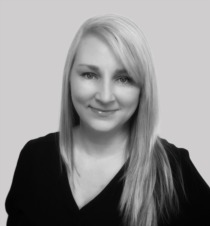 Amanda joined the Jeremy Ward Real Estate Team in February of 2018 as our marketing director. She started her real estate career in March of 2015 and brings over 16 years of management and client care experience to our team. 

Born and raised in Southern Indiana, Amanda brings a personal and caring touch to our clients and is happy to assist you in any aspect of the real estate transaction. 
Amanda lives in Lanesville with her husband and two children, which keep her busy. She loves to cook and bake and always has a book in her hand.

Have a question about marketing or need a good recipe? Call Amanda and she will be happy to help!