Jenna Devers
Real Estate Broker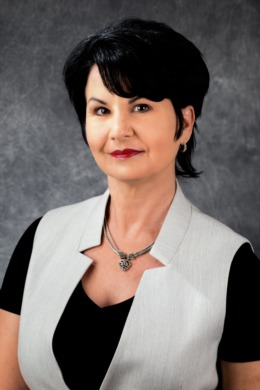 Jenna Devers works tirelessly for her buyers and sellers and has done so proudly since 1991. Continued commitment to education, professionalism and her clients has earned Jenna top industry sales award recognition.

Jenna Devers has built her business on the formula, "Superior Service = Extraordinary Results." Superior Service is based on Character, Integrity, Professionalism, and a sincere desire to help you achieve your goals. If you are buying, that means finding the home best suited to your financial and lifestyle needs. If you are selling, his innovative 'out-of-the-box' marketing skills and use of the latest technology tools provide maximum exposure.

Giving back to community is a driving force. She has donated a portion of every commission to the Fallen Heroes foundations, the Susan G. Komen Foundation and pet related charities. Jenna has volunteered with women's organizations, homeless shelters and leadership initiatives for low-income families.

When buying, selling, or renting a home, you want a professional that you can trust. Jenna offers the Commitment, Dedication and Performance that you can count on in today's challenging market. She is known and respected for knowledge, expertise and commitment to the communities, as well as success in the real estate marketplace.

She maintains preferred provider lists in the construction and design/build areas. She has screened and developed collaborative relationships with home service providers. This provides services that most real estate agencies do not, including seller finance, investment, commercial, and multi-family assistance. She has strong connections and commitment to the military, which is a specialized marketing niche.

The need to provide more comprehensive services than just a residential transaction event prompted the Devers Delivers concept. It gives customers some necessary answers, professional guidance and service support that traditional commission focused realtors cannot and will not render.

Providing honest, ethical services, working to do the right thing for all parties and to avoid cheating one side or the other.

Devers Delivers provides a World Class Experience, One Homeowner at a Time!