Nikki Wilson
Real Estate Broker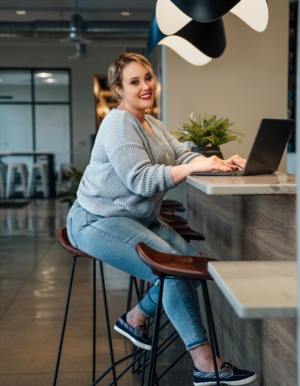 Hello! Thank you for taking the time to read a bit about me, I was born and raised in Southern Indiana, and I have been in real estate going on 3 years now! I have won muliple awards, including rookie of the year for the entire Southern Indiana area. I specialize in first time home buyers, rural area properties and investment properties.
I provide a strategic marketing campain to my sellers with data charts on my previous campains showing the reach, and interactions of possible buyers I would love to share with you. I have amazing support with transactions, my transaction manager works behind the scenes to keep everyone updated and informed on all sides.  I'm always available 7 days a week, you see a property - I will get you in that day, so please feel free to reach out to me at any time. 
Thank you!
Testimonials
Helped make buying my home a Wonderful experience! Patient and not pushy like some. Any questions or concerns I had were answered and not taken lightly. Highly recommend.
Lynsi Monroe
Well I first want to say that I was waiting for this moment for over two years and had been saving, hoping and dreaming. That being said, I was extremely picky, and in the most polite way possible made that clear to Nikki from the get-go. I had talked to two other realtors and neither of them sounded confident or even interested in having a two-sided conversation about what I wanted. Nikki was the first realtor to stop and listen, and then show me houses that met that criteria. She was super chill about everything, and went out of her way to accommodate me and my work schedule. I knew walking into the third home that we looked at, that it was the one for me. Nikki set aside her entire afternoon to dive headfirst into it. And we got an offer accepted the day after bidding started. Just want to say thank you again for treating me like a person, and not a nuisance, but especially for getting me A steal on my new home????
Chris
Nikki was very knowledgeable of the area and helped my family find our dream home. She is very responsive via call, text, or email. She is also very flexible in finding home(s) her client requests for showings. In selling our home she provided amazing service with gorgeous photos and social media advertising to attract multiple over the asking offers.
dtvictory5706
Nikki Wilson is the best realtor we have ever met. She gave great ideas and answered all our questions. Things got rough for us but she never gave up! She went above and beyond her job requirements to sell our home and get us our dream home! We STRONGLY recommend her for your selling and buying needs!
zuser20150422125131787
Nikki is a FANTASTIC REALTOR! She went ABOVE AND BEYOND to help me with things when I had trouble getting answers from my mortgage broker! I am so glad I found her!
candace
More Testimonials